For wholesale
call 530 506 900
TESLA PureStar E40 - cordless & handheld vacuum cleaner with cyclone technology
powerful brushless electric motor, motorized turbo brushes, 1 liter dirt container, LED light, operating time 35 minutes, power 220 W, noise level 69 dB, rich accessories 
Discover the new TESLA PureStar E40 and choose the comfort provided by a powerful yet quiet second-generation electric motor. When cleaning, you don't have to plug it into a socket or trip over a tangled cable. A removable powerful hand vacuum cleaner will help you clean the interior of the car, as well as the sofa in the living room.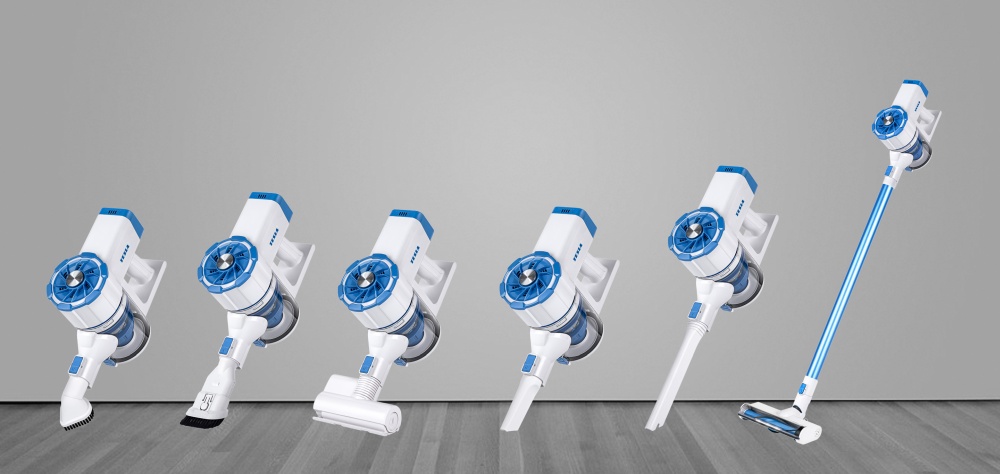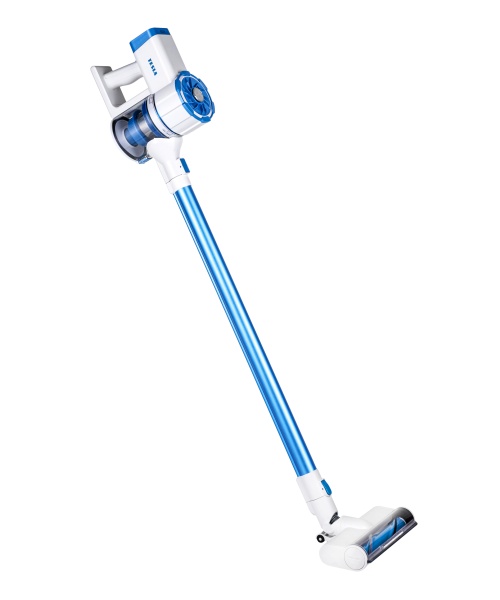 Bagless cleaning with cyclone filter technology
The dirt sucked in by the vacuum cleaner goes directly into the dirt container, so you don't have to wait for the dust bags to be replaced. After vacuuming, the container can be simply washed with water and prepared for further use.
Cyclone filtration technology provides a high suction power, during which the air inside the vacuum cleaner rotates continuously and thus separates air and impurities. Together with the subsequent filtration using the output HEPA filter, this results in a higher quality of filtration than with classic vacuum cleaners.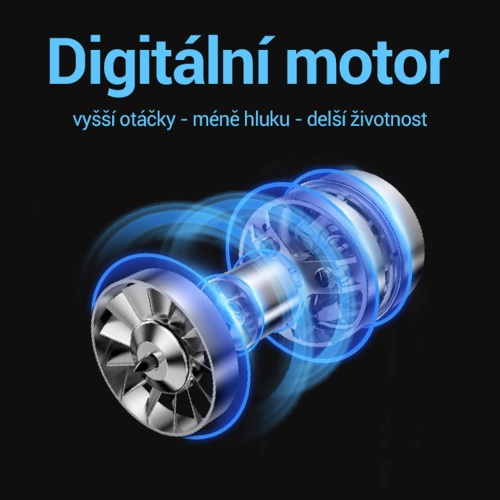 Powerful digitally controlled motor of the second generation
It is equipped with a brushless DC digital motor of the second generation, which provides higher speed, less noise and extends the life of the vacuum cleaner. The vacuum cleaner has two speed settings, Standard and Turbo.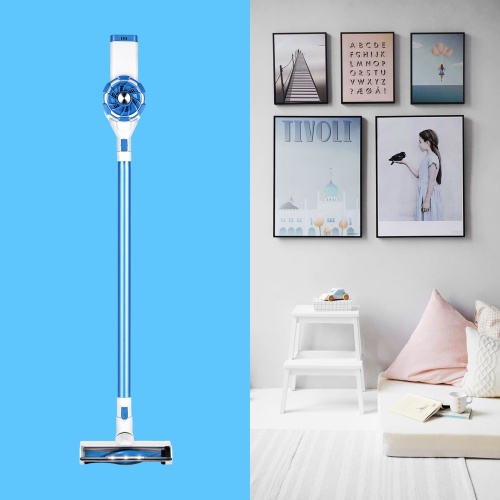 LED light
It is equipped with a motorized turbo brush with LED lighting, which will help you better clean dark places, for example under the sofa.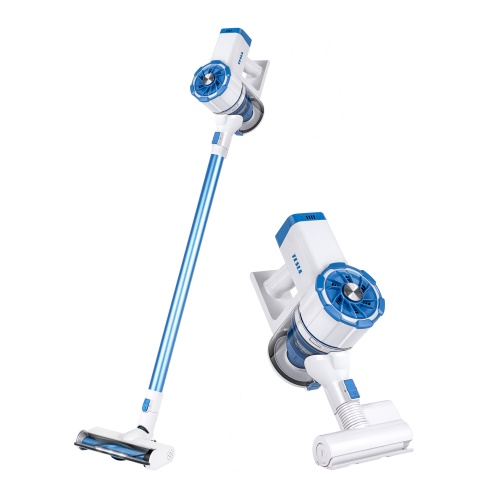 Thorough cleaning
Flexible attachment system allows turning up to 180° to the side for easier movement in corners and hard-to-reach places.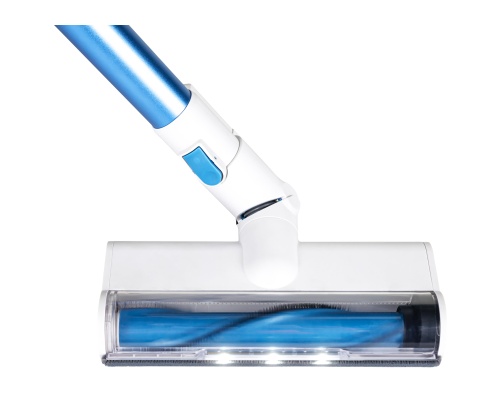 Ideal quick cleaning for removing animal hair
A powerful motorized turbo brush will help you remove animal fur. And if the situation requires it, it is enough to quickly replace it with a mini turbo rotary upholstery brush and also clean the seat.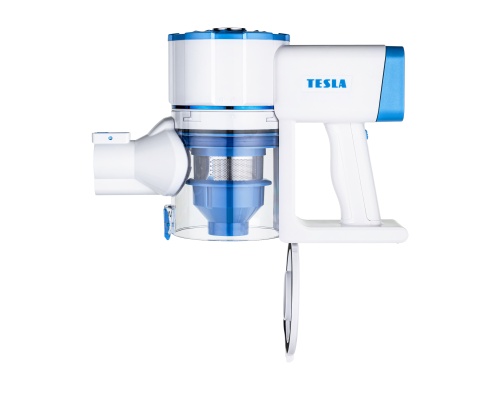 Large container for dirt with easy cleaning
The volume of the dirt container is one liter, which significantly reduces the frequency of its emptying. Disposal of impurities is hygienic and fast. Just press one button and the dirt is dumped directly into the bin without the need to touch it.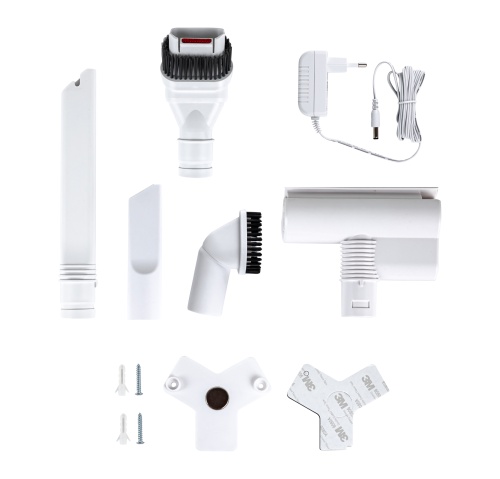 Abundant accessories
In the package you will get a motorized turbo rotary brush for floors and carpets, a motorized mini turbo rotary brush for upholstery, a 2-in-1 brush, a long crevice tube, a small crevice tube, a sofa brush and a wall holder.
ideal for cleaning all types of surfaces and animal hair
powerful, electronically controlled brushless electric motor
higher speed, less noise and longer lifetime of the vacuum cleaner
high vacuuming efficiency
motorized turbo brush for floors and carpets
motorized mini turbo electric rotary brush for upholstery
two levels of suction power (Standard/Turbo)
easy emptying of the dirt container
water-washable dirt container
water washable HEPA filter
water washable stainless steel primary filter
cyclone filter system
easy removal and cleaning of the turbo rotary brush
LEDs illuminating the floor
large control buttons
two charging ports
light signaling of operation and charging
ergonomic design with long aluminum tube
rich accessories in the package
TESLA professional warranty and post-warranty service
Specifications
container for dirt with a volume of 1 liter
replaceable Li-Ion battery 2 200 mAh
battery voltage 22.2 V
power 220 W
operating time up to 35 minutes
noise level 69 dB
charging time


Flexible aluminum tube with joint • powerful brushless electric motor • motorized turbo brush • 1 liter dirt container • LED light • 35 minute operating time • power 300 W • noise level 66 dB • rich accessories