For wholesale
call 530 506 900
TESLA CABLE HDMI 4K 2.0 cable 1,2m
Ultra HD 4K support • gold-plated connectors • Dolby Vision HDR support • nylon braid 
HDMI connection cable with & nbsp; 4K resolution support for connecting two devices, such as a TV, monitor, DVD / BlueRay player or game console.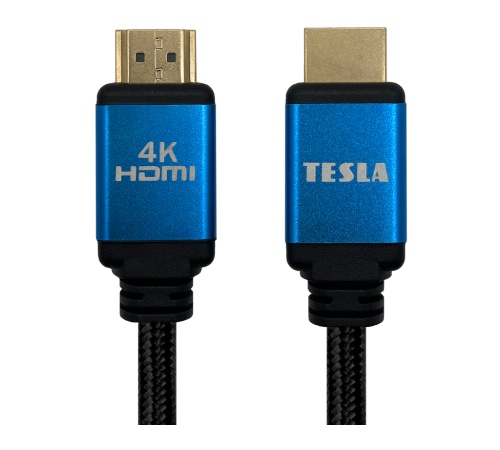 Perfect 4K image
Enjoy a razor-sharp image. TESLA CABLE HDMI 4K supports Dolby Vision HDR technology, bit rate up to 18Gbps and Ultra HD resolution, which represents 3840 × 2160 pixels at 60 Hz. You'll therefore have an excellent experience watching movies, series or games.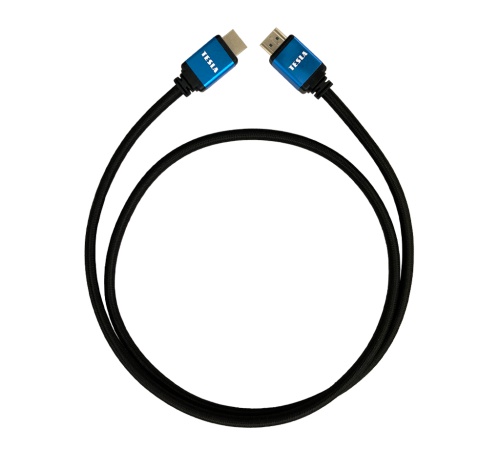 Quality in first place
The cable is made of & nbsp; quality materials. Outer nylon braid, sturdy terminals, copper core and gold-plated connectors ensure long life.
Ultra HD 4K (3840 × 2160 pixels) support for perfectly sharp images
HDR Dolby Vision (High Dynamic Range) support for better viewing of very light and dark parts of the image at the same time
ARC support
Long-lasting protective nylon cable braid
robust terminals
full core
gold-plated connectors
modern design
Specifications
HDMI High Speed ??2.0 version
Ultra HD 4K × 2K @ 60Hz 2160p (3840 × 2160)
HDMI type A male / HDMI type A male connectors
baud rate up to 18Gbps
cable color black
length 1.2 m
Weight 78 g
Package includes
TESLA CABLE HDMI 4K, cable
HDMI 2.0 cable in the economy version. Great for light installations. Length: 1.2 m

8K Ultra HD certification • gold-plated connectors • Dolby Vision HDR support • nylon braid