For wholesale
call 530 506 900
Please, sign in to the eshop.
ITS multiswitch 5/12 MS QC 512 QuiCoax
Koncový / hvězdicový multipřepínač • 5 vstupů (4 SAT + 1 TER) • 12 uživatelských výstupů • se zpětným vedením • kompatibilní s EKOAX 
Producer
EKSELANS QuiCoax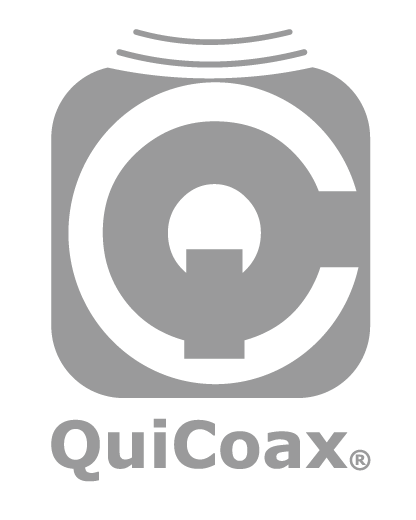 Multipřepínač firmy ITS je určen pro příjem signálu z 1 družice. 4 vstupy SAT + 1 terestriál VHF/UHF a jeho následná distribuce až pro 12 účastníků. Využítí především pro společné anténní systémy v menších bytových a nájemních domech. Zdroj není součástí balení. Systém upevnění kabelů QuiCoax - bezkonektorový spojovací systém.
Kompaktní velikost
Pozemní pásmo s pasivním zpětným filtrem. Kompatibilní se systémem pro rozvod internetu přes koaxiální kabel.
Aktivní satelitní pásmo.
Vysoká výstupní úroveň
Vynikající linearita ve všech pásmech a výstupech.
Optimalizováno pro LTE.
Napájení 12Vdc (zdroj není součástí balení)
Umožňují napájení předzesilovačů pomocí vypínače ON / OFF.
Minimální spotřeba multipřepínače, při přchodu přijímače do do pohotovostního režimu stand-by
Optimalizace prostoru a usnadnění práce.
Velmi vysoký faktor stínění
Mechanika umožňuje průchod kabelů za zařízením
Pouze pro LNB Quattro

Specifikace
Počet vstupů:
5 (4 x SAT družice, 1 x TER)
Počet výstupů:
12
Frekvenční rozsah:
SAT 950-2150 MHz, TER 5-790 MHz
Derivační ztráty na SAT:
0 +/- 3 dB
Derivační ztráty na TER:
21 +/- 2 dB
Izolační odstup mezi SAT a SAT:
28 dB
Izolační odstup mezi SAT a TER:
30 dB
Spotřeba STB režim:
40 mA
Rozměry:
120 x 120 x 35 mm

Napájecí zdroj 12 V / 1000 mA pro multipřepínače.

Napájecí adaptér (12V) pro multipřepínače QuiCoax.